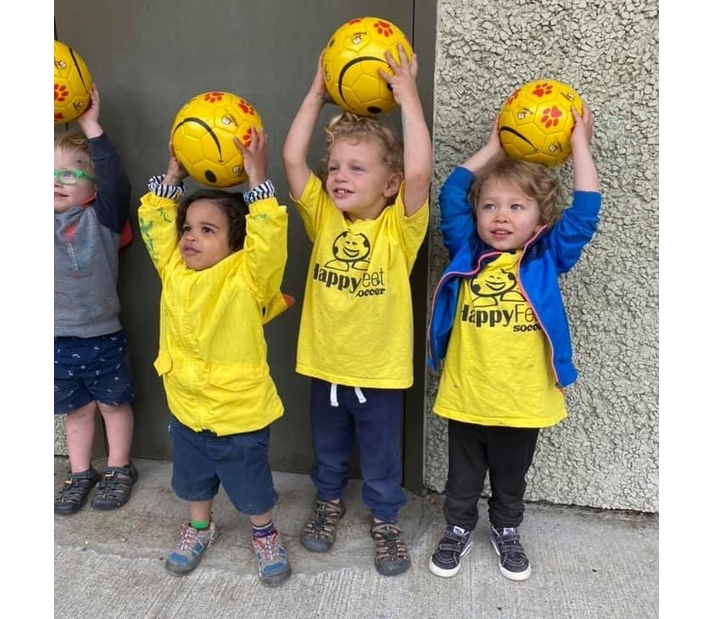 Our 30-minute weekly classes taught at your child's preschool are education based curriculum is designed specifically to engage the rapidly developing imagination of 2-6 year olds.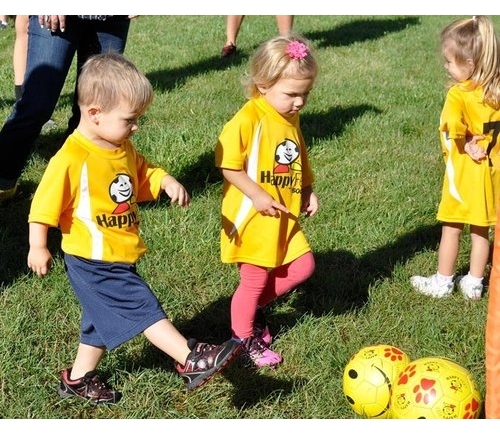 Our weekday, community based, no commitment classes are located in parks from Seattle to Lake Stevens. We offer morning and evening times to fit the schedules of busy families.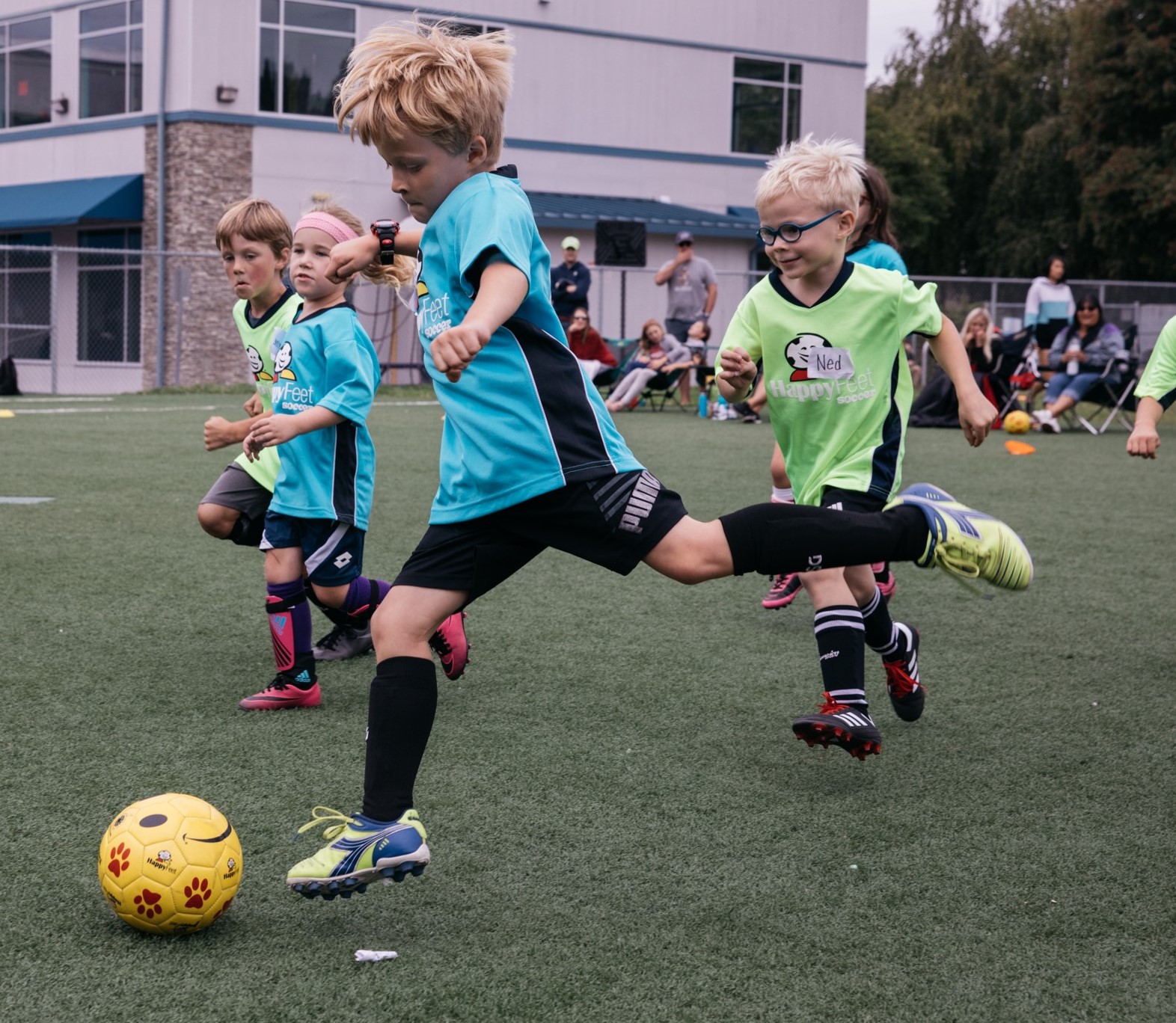 Our seasonal, weekend leagues combine our unique HappyFeet adventures with the introduction of small-sided games. They are designed to prepare your little one for traditional soccer leagues in a fun and imaginative way.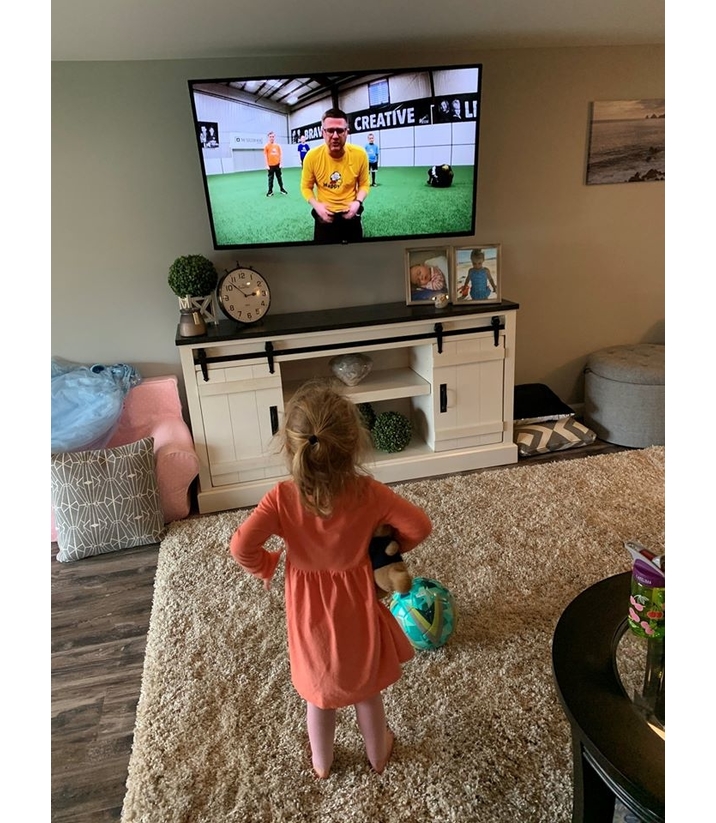 Join us from anywhere! Our online platform includes weekly live Zoom classes with our fun and engaging coaches, as well as, recorded adventures so your little one can enjoy and learn from anywhere!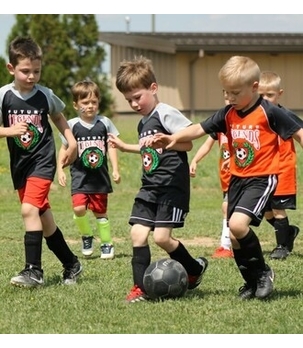 Future Legends is the next step in your player's soccer journey. Designed specifically for grades K-3rd, we expand on our HappyFeet curriculum and help develop your player into a deceptive dribbler and legendary finisher.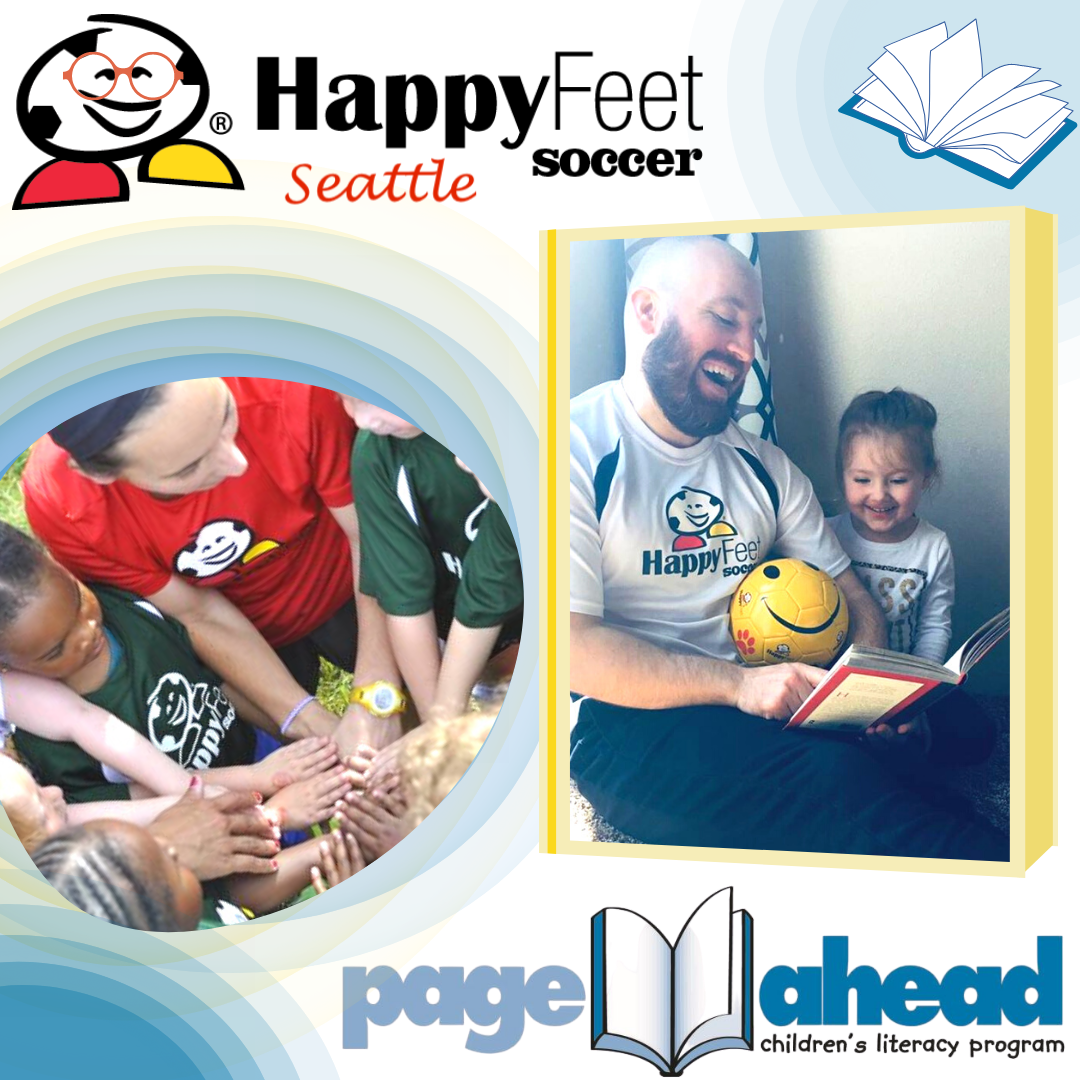 We believe in being the example for our HappyFeeters as they learn to become the world's next generation of Brave Creative Leaders. We partner with local organizations across the Pugest Sound Area to provide fun and exciting ways for our players to help the local community.