October 12th, 7:00 pm at Interbay Stadium (3027 17th Ave W, Seattle, WA 98117)
Cheer on the Seattle Pacific University (SPU) Falcons Men's Team & Be A Part of the Game!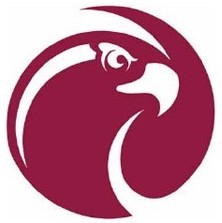 Code for Discounted Tickets:
FREE Kids' Tickets: HAPPYFEETKIDS
$4 Adults' Tickets: HAPPYFEETADULTS
To purchase tickets, please click here
Extra Opportunities at SPU Night
Spots are open to all kids (currently playing or not), but you must purchase tickets for the game & please register your child as soon as possible. HappyFeet will be participating in the men's game at 7pm. 
Walk out on the field with a Montana State Billings Player
For ages 4 and up, each child will hold hands and walk with one player on the Montana State Billings soccer team for the opening ceremony on the field.
Space is limited to 11 kids
Play in Half-Time Scrimmage
During half-time of the game, we will have two scrimmages taking place, where teams of 8 kids will play one another. If your child is at least 4 years old, you can sign them up for the opportunity to play on the same field as the SPU Falcons with a crowd all cheering them on!
Space is limited to 32 kids
Be a Ball Retriever
For ages 6 and up, each child will spend one 45 minute half on the sidelines of the game collecting balls whenever they go out of bounds. What a great way to see the game and have a chance to help the SPU players beat Montana State!
Space is limited to 12 kids, 6 per half

FREE Inclusive & Play-Based Learning Clinic with Seattle Children's PlayGarden
Seattle Children's PlayGarden and Seattle HappyFeet are excited to be teaming up to bring fully inclusive, FREE, play-based soccer clinics to Seattle.
HappyFeet will be bringing coaches and their fun interactive curriculum to Seattle Children's PlayGarden's OpenPlay. Coaches will be teaching soccer skills through fun, imaginative adventures and games. Children can come and go throughout the adventures based on interest and needs. Children of all abilities and ages are welcome to join the clinics and experience soccer fun!
Saturdays, October 5th & October 26th, 3:00 to 5:00 pm
Located at Seattle Children's PlayGarden:
1745 24th Ave S Seattle, WA 98144
Want to join us for the learning clinic?