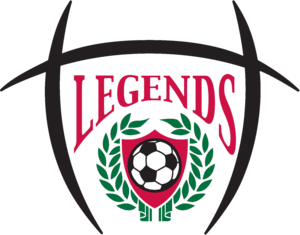 Future Seattle Legends is the next step in your child's soccer journey! Our Future Legends programming helps build your child's soccer and leadership skills. It's great for beginners or experienced HappyFeeters.
We focus on developing your child not only in soccer but also in team building, leadership, and confidence. We work to give each child the tools needed to make quick and confident decisions on the field and in life. We do this through 1 v 1 play geared toward deceptive dribbling and goal scoring.
Our programming focuses on the same moves as our HappyFeet program, but in a more advanced and applicable way. We break down each move to help our players learn when to use it and why to use it.  We give them the tools they need to work through problems and obstacles during a game and high pressure situations.
We believe that soccer is not only great for physical activity, but it can be used to give each player the confidence and leadership skills they need to succeed at any challenge in life.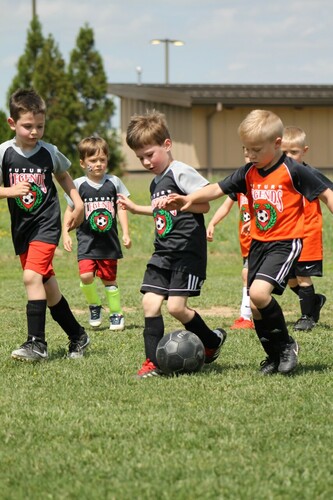 Our Fall 2020 program is focused on flexibility and development of the individual player. You select the plan that works best for you, and once registered, you get to select the training day, time, and location that works for your family each week. Each week can be the same, or different. We have the following days, times, & locations:
Sundays, 3p-4:30p @ Cromwell Park
Wednesdays, 5p-6:30p @ Sandal Park
Thursdays, 5p-6:30p @ Terrace Park
Each session is 90 minutes long and focused on various soccer skills that help develop your players deceptive dribbling and shooting skills. Our goal is to help your player become creative and brave with their skills, so they can dominate on the pitch.
During Phase 2 all sessions will be socially distanced and coaches will focus on skill development and increased touches. During Phase 3 sessions will consist of 45 minute skill building and 30 minute scrimmage.
Future Legends Indoor Winter Clinics (K-3rd)
Our Future Legends Winter Clinics 2020 will be held at North City Elementary School in Shoreline. Our indoor clinics are designed to help develop ball handling skills in a fast paced and 1 on 1 environment. Our players will focus on a new skill each week from both an offensive and defensive perspective. We will work on each skill in a fun and innovative way, that keeps each player engaged throughout. Each player will have a ball at thier feet a majority of the session, as they work to not only develop foot work, but also leadership and decision making skills they can use on and off the field.
Session 1 - $99: January 26th - February 16th (Sunday afternoons) - K-1st: 3p-4p, 2nd-3rd: 4p-5p
This session will focus on the Cruyoff, Push, Inside/Outside Cut, and Feints.
Session 2 - $99: February 1st - March 22nd (Sunday afternoons) - K-1st: 3p-4p, 2nd-3rd: 4p-5p
This session will focus on the Maradona, Pull Back/Pull Back Chop, Scissors/Step Overs, & Fakes.
All sessions will be held in the Gymnasium at North City Elementary School. All sessions include dedicated coaching with max ratio of 1/10, lead by our Director of Leagues, Jason Carlson, & a clinic t-shirt. Players may register for one or both of the clinics. It is not required that a player participate in Session 1 to attend Session 2. There is a $20 discount given for players who register for both clinics.
Future Legends Camp (K-3rd)
Future Legends Camp is a one week day camp that focuses on deceptive dribbling and goal scoring. Each day we will focus on two skills and the applications for those skills. We will practice the skills through drills, 1 v 1, and scrimmage settings.
Our program is ideal for both first time players and experienced players. Each skill is introduced beginning at the most basic components and then combined for the more experienced players. We focus on team building and leadership skills each week to ensure all players feel welcome and included.
The players will be put in small groups based on age and experience level. Each group will be given a main dedicated coach that will get to know each player and work to develop them individually.
Check Back for Summer 2020 Dates!